Westmont Diner
Let Us Cater To You!!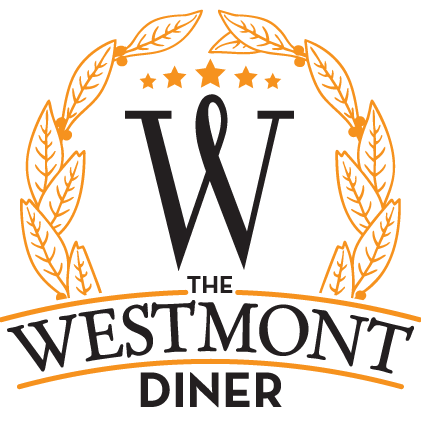 317 N Haddon Ave




Westmont

,

NJ

08108




(856) 854-7220




website: http://westmontdiner.com/

Nominated In Polls
The Westmont Diner has been providing the South Jersey area with excellence for almost twenty years. Since Joann and Christos became the faces of the restaurant, the Westmont Diner became even more charming and inviting. Every day, familiar faces fill the seats and eat delicious meals that are made to order with the freshest of ingredients. Unique specials are available for breakfast, lunch, and dinner seven days a week. The staff always aim to please and familiarize themselves with the guests and their special requests. Friendly and accurate service is our priority and keeps our guests satisfied each and every day. The Westmont Diner loves seeing its regular guests and as well as new faces. Please do not hesitate to ask for anything that will make your dining experience the best you have ever had! Families & seniors visit this diner for its extensive menu of egg dishes & American classics.

Westmont Diner serves all the diner classics, as well as many delicious signature dishes. Where milkshakes and burgers come together, a top-rated diner serving the Collingwood neighborhood of Collingswood. With over 30 years of restaurant experience, they are sure to have something to please any appetite. Westmont Diner serves breakfast all day, sandwiches, soups, fresh salads, lunch and dinner entrees, and early bird specials. The early bird menu runs from 2pm-5pm. Early bird specials include beverage, soup or salad, and dessert (pudding or ice cream). For fresh and healthy meal choices, dine at Westmont Diner.

Westmont Diner wants to provide their guests with excellent food and service. They accomplish these goals by only using the freshest ingredients with their family recipes. The staff works together to create a friendly and comfortable atmosphere for all guests to enjoy. They're a small family run business that understands the secret to success is a happy guest. For no extra charge, diners can park in the connecting lot.

An average meal at Westmont Diner will set you back about $30. The restaurant serves lunch and dinner, but it's the brunch menu that draws the most rave reviews from patrons. This isn't your average, everyday diner. Experience the delicious, highly-rated fare at Westmont Diner today.

As a small family business, they're able to offer catering that is customized for any occasion, no matter how big or small. Westmont Diner is open every day from 6 am to 9 pm. If you would like to hear more about Westmont Diner catering options, please call and ask for Chris (856) 854-7220
Hours of Operation
M-Su 6am-9pm
Reviews Of Westmont Diner
Be the first to review this business!
Write your own review