University Foot & Ankle Institute
Click here for more information!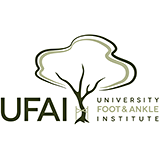 100 UCLA Medical Plaza
Los Angeles
,
CA
90095
Main
>
3107742513
website: http://www.localpodiatry.com/profile/university-foot-ankle-institute-of-ucla-los-angeles-california.html

Claim This Business
Nominated In Polls
Top Supporters

The University Foot and Ankle Institute is internationally-recognized and a leading organization for the treatment of foot and ankle problems. Our team of foot and ankle specialists comprehensively treats all foot and ankle problems from simple tendonitis conditions, bunions, heel pain, ankle sprains and fractures to the most complex reconstructive surgery and limb salvage of the foot and ankle. Our doctors are internationally- recognized for their outstanding leadership and expertise in foot and ankle surgery. We pride ourselves on cutting-edge technology and surgical experience provided in a friendly environment.

Your initial visit at University Foot & Ankle Institute will consist of a full and detailed clinical evaluation of your condition. A detailed description of your symptoms combined with a thorough hands-on examination by the doctor will help us identify your specific diagnosis. Our exam often includes a gait analysis and an evaluation of the entire lower extremity. We have found that by looking past the focused area of symptoms, we are able to identify additional contributing factors that need to be addressed in order to more comprehensively achieve a full recovery and return to full function. Specific diagnostic testing is often used as part of a thorough evaluation, including the potential use of x-rays, ultrasound, M.R.I, or nerve testing, all available at our Institute.

The University Foot & Ankle Institute specializes in both conservative and surgical treatments for conditions of the lower extremity. Many conditions that we see on a regular basis respond very well to conservative treatments, including lower extremity-specialized physical therapy, bracing, cast immobilization, orthotics, and injection therapy. If your condition requires surgical intervention, the surgeons at the University Foot and Ankle Institute are dedicated to providing the latest techniques to achieve a rapid recovery and an optimal long-term result. Many of the surgical pr
Hours of Operation
M-F 8am-5pm, Sa-Su Closed
Reviews Of University Foot & Ankle Institute
Be the first to review this business!
Write your own review